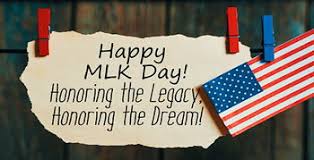 Good Evening!
I hope everyone is doing well, staying safe and healthy! I hope you all have a restful long holiday weekend! Happy MLK Day! We have no school on Monday, January 18th. Also, please see a letter (below) from the superintendent regarding potential in-person instruction.
Click Here to view the letter.
I hope you have a great holiday weekend!
Take care,
Mirvat Sabbagh