Hello Howard Community!
Today is the first day of SUMMER; Happy Summer! 🙂
We made it through another school year! I hope that you, your families, and our amazing students have begun to enjoy the well-deserved summer break! Thank you for making this school year a great one; it was truly a rewarding and energetic school year. We want to keep the momentum going so I am kindly asking that you help us ensure that our students maintain the growth they made this year and help us avoid academic summer losses.
You can help by 1. making sure your child reads every day 2. minimize screen time and encourage being outdoors as much as possible and finally 3. make sure your child does IXL reading and math practice several times throughout the week. IXL is a paid subscription that we HAVE PURCHASED FOR ALL OUR STUDENTS AT HOWARD. IXL is directly aligned to grade-level standards and meets your child at their skill level to help fill any gaps in learning. This program also provides your child with explanations for scenarios/problems they may not understand yet. All your children should know how to get to their IXL account as many of them used it throughout the year. BELOW ARE DIRECTIONS IF YOU NEED THEM.
Again, I want to thank you for all your support, kindness, and hard work this school year!
Take care, stay safe, and have fun!
Mirvat Sabbagh
To access IXL, follow these directions:
1. Go to Dearbornschools.org and click on the Student Portal, then click on Clever Login. *If your child is on a school Chromebook, they will not have to enter any additional login info. If not, their username is their Student ID and their password is their birthdate- MMDDYYYY.
2. Once you are logged into Clever, click on IXL.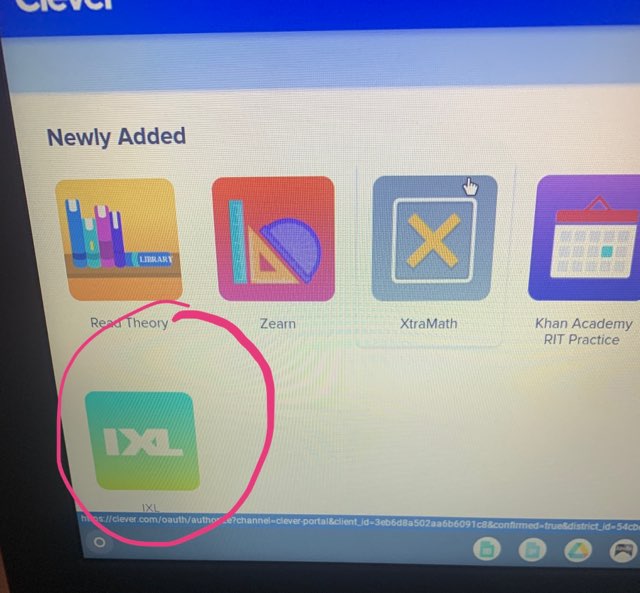 3. You will see a screen that looks like the picture below. You can click on recommendations, skill plans, or any of the subject areas.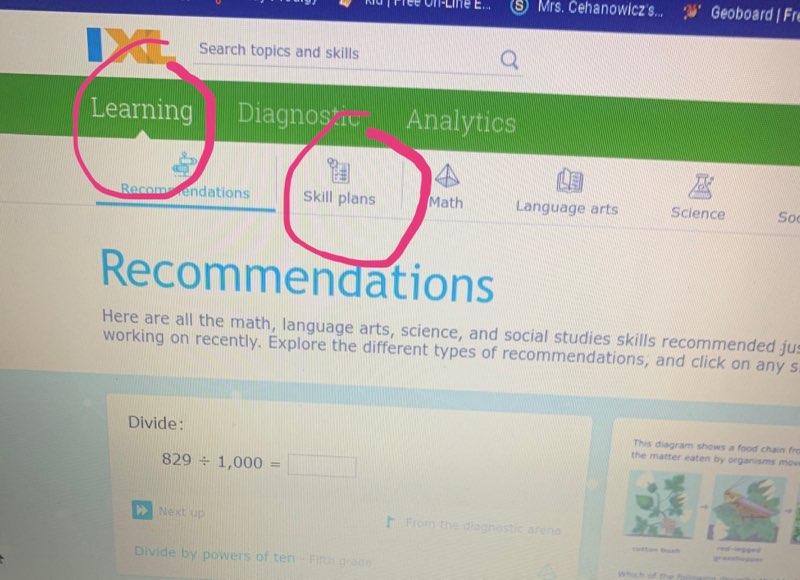 4. Your child can click on any of the skills to work on. When they have completed a skill, a little medal will appear next to it, as shown below: