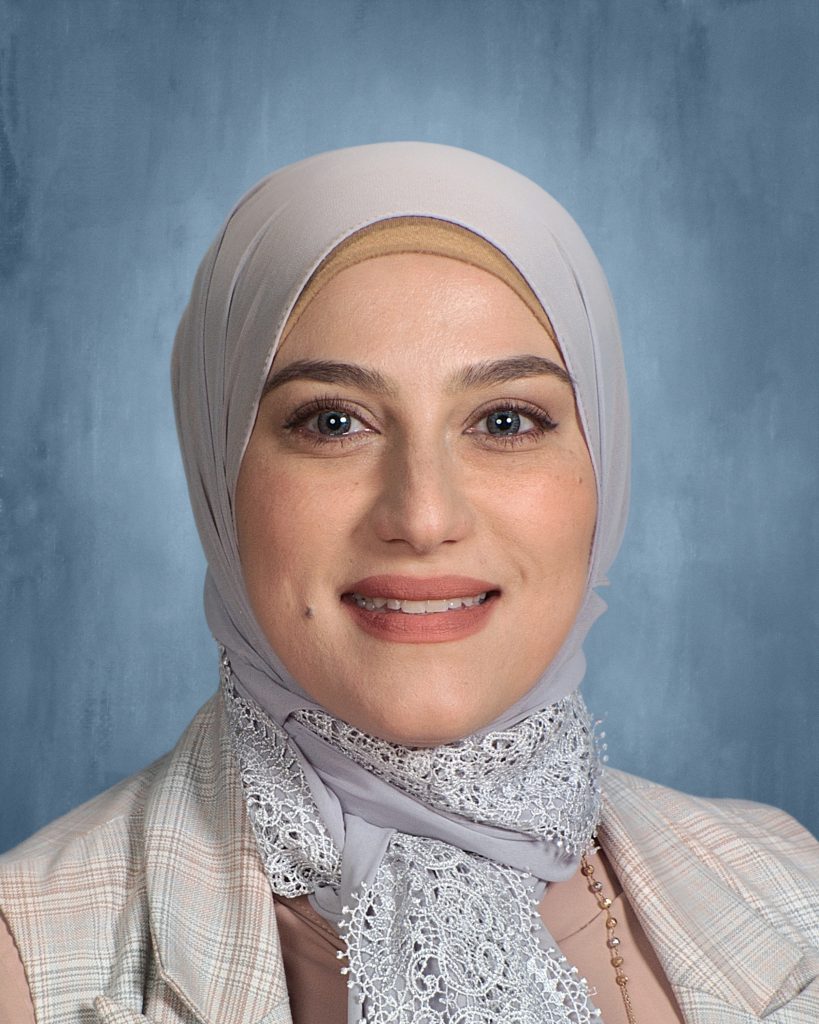 Hello Howard Families,
Please allow me to introduce myself.
I am Mrs. Mirvat Sabbagh, and I am honored to be the principal of Howard Elementary.  I have been involved in the educational arena for the past 15 years (primarily in the elementary grades). I grew up in Dearborn and attended Dearborn Public Schools for my K-12 education. My three children attend Dearborn Public Schools, as well.  I hold a Bachelor's Degree of Science in Education with a math major from Wayne State University, a Master's in Bilingual/Bicultural Education with an English as a Second Language endorsement, and I also completed coursework for a Master's of Educational Leadership through Concordia University and attained a Michigan School Administrator Certification.
I have taught bilingual and mainstream students in grades 1-5 at Dearborn Public Schools.  I subsequently became a Title I Resource Teacher, serving as an interventionist, co-teacher, and coach. I have also served as an assistant principal at Lowrey middle school prior to becoming Howard's principal.  I have been involved with and co-chaired a number of committees such as School Improvement and Assessment. As a school improvement chair, I have worked closely on AdvancEd reporting and requirements.  I have been involved in facilitating many district professional development activities. Later on, I completed two Administrative Internships, one through university coursework and another through Dearborn Public School's Administrative Program. Furthermore, I am currently serving as a member of the Board of Directors of the Dearborn Education Foundation which funds innovative programs and tools, ensuring that all Dearborn Public Schools' students reach their maximum potential.
I firmly believe that all children can learn, but each learns in a different way and at different rates. As a school administrator, I sustain a set of rigorous research-based standards and evidence-based criteria in carrying the vision to meet the needs of every learner. I believe in data-driven instruction and inquiry as one of the most important factors in helping all students achieve success.
As an administrator, I have been an advocate for restorative practices by building community and responding to challenging behavior through authentic dialogue, coming to an understanding, and making things right.  I continuously promote values of respect, accountability, and community-building that help educators create cohesive, supportive school environments that foster students' academic and social skill development.
I believe that keeping the atmosphere positive is the key to success, as well as keeping the lines of communication open among staff, students, and parents. I believe that parental involvement, feedback, and ongoing collaboration are key components of high student achievement. I feel that teamwork is the ultimate way a school can be successful in reaching the goal of inspiring every student to reach his or her full potential academically, socially, and emotionally. Through the years, I have learned that building strong positive relationships lead to great success. I look forward to working alongside all Howard stakeholders in the coming days, weeks, and years!